Double blessings and much more this Ramadan from Choithram's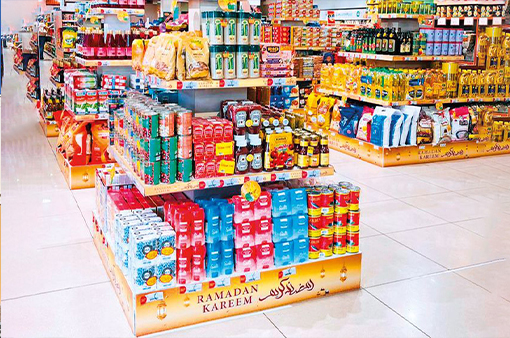 Apr 07 2023
Festive season promotion from Made in UAE supermarket brand to make Ramadan special
Leading retail and distribution chain, Choithrams announces the launch of its Ramadan promotion to commemorate the Holy Month. Designed to make the Ramadan season even more special, the promotion will showcase a wide range of exclusive offers and deals that will be available to customers across all stores and online on www.choithrams.com between March 20 to April 13, 2023.
Choithrams has come a long way since the launch of its first store in the UAE in 1974, and its keen support of charitable causes continues to inspire its 'Full of Goodness' philosophy to this day.
In keeping with the spirit of generosity, Choithrams is honoured to announce the launch of its 'Double Blessings' Ramadan CSR Campaign 2023 in collaboration with Dubai Cares and UAE Food Bank.
Customers will have the opportunity to make donations towards two types of charity boxes. The first Biryani Box option priced at Dh10, and the second Goodness Foods kit priced at Dh20 will both be available for donation during check out.
All proceeds from the sale of the charity boxes will be donated to Dubai Cares to support child education around the world, while UAE Food Bank will help distribute the food boxes to worker's camps.
"We encourage our customers to participate in our CSR campaign and help us spread joy and kindness during the Holy Month. We believe that small contributions can make a significant difference in the lives of others. We are grateful for the loyalty and support we have received over the years and wish our customers a blessed Ramadan" says Rajiv Warrier, CEO of Choithrams GCC.
With a legacy of growth, expansion, and sustainability, Choithrams continues to provide customers the best shopping experience, top quality products and exceptional value.