The desire to serve and our commitment to a better tomorrow has been the driving force behind our growth strategy. Developing a culture of sustainability has helped us work towards an environmentally better and hopeful future for generations to come
Making a difference
We strive to create lasting value by protecting our planet and championing our people and communities. Inspired by the Rio Summit 1992, we set a 7 pillar Sustainable Living Plan for ourselves. Our initiatives are committed towards waste minimization and recycling, energy reduction, water conservation, reducing CO2 emissions, community service, employee engagement, dialogue, and education of public
Sustainability
We are dedicated to prioritizing operational excellence and environmental stewardship. Our policies and initiatives drive continuous improvement in environmental, health, safety, and sustainability performance. Our Sustainability agenda is aligned with the UN Sustainable Development Goals (SDGs), which aim to end poverty, protect our planet, and increase prosperity and peace for all.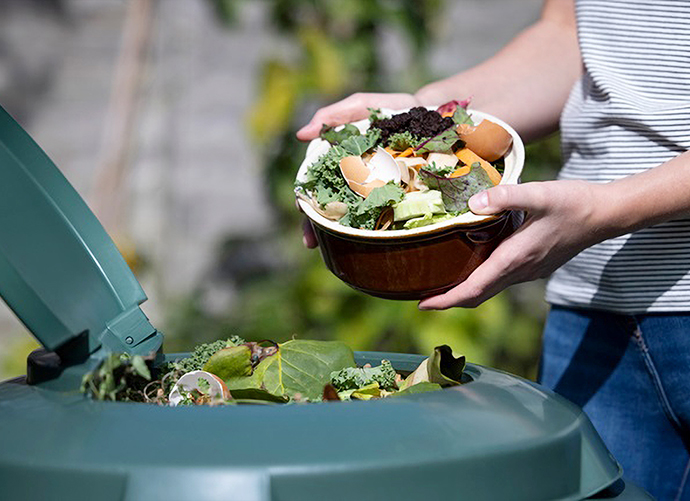 Food Waste
Food Waste
We are constantly working to tackle food waste by analysing our supply chain and work on areas to reduce wastage. A privileged partner to the United Nations World Food Programme (WFP) since 2015, we have reached millions of UAE residents, raising awareness for the Zero Hunger global campaign, while donating more than 6 million meals towards WFP's school feeding programmes in the region. We also support the UAE Food Bank through safe food donations.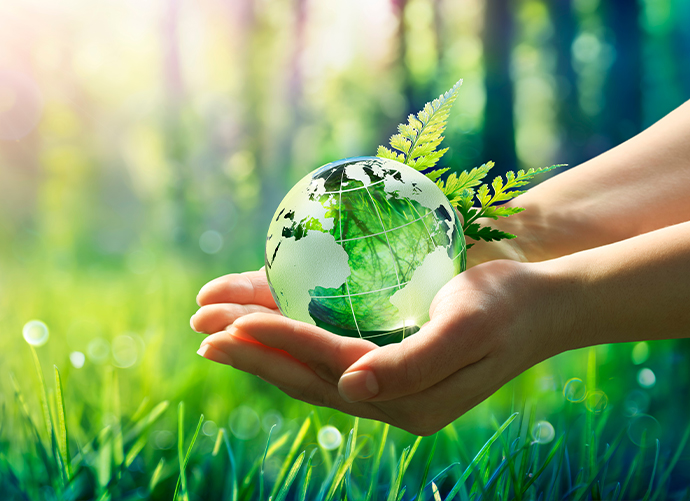 Carbon Footprint
Carbon Footprint
Our Main Distribution centre in the UAE has transitioned to renewable energy through our newly installed rooftop solar panels. Expected to generate 4.8 GWhrs (Gigawatt hours) of energy, we aim to fulfil 100% of our energy requirement by the end of 2022, displacing more than 3,400 metric tons of carbon dioxide emissions.
At the retail level, an extensive lighting and refrigeration system upgrade further endorses our efforts towards saving energy.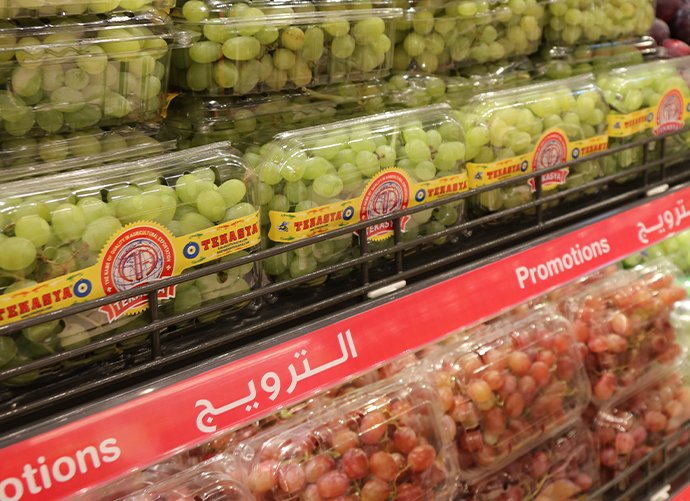 Plastic Packaging
Plastic Packaging
While packaging helps deliver fresh produce and reduce food waste, it has a harsh impact on the environment. Our quest for plastic bag alternatives dates to 1998, with the import of reusable jute bags from India. A more recent addition, our multi-use 'Bag for Life' comes with a lifetime guarantee and is replaceable for free if damaged. Another key milestone for us is our partnership with Emirates Nature WWF on their 'Rethink Plastic' campaign that has helped reduce the use of over 3 million plastic bags in the first year and supported the UAE's sustainability and conservation efforts through proceeds from plastic bags sales. We are proud of this commitment to reduce our impact on the environment.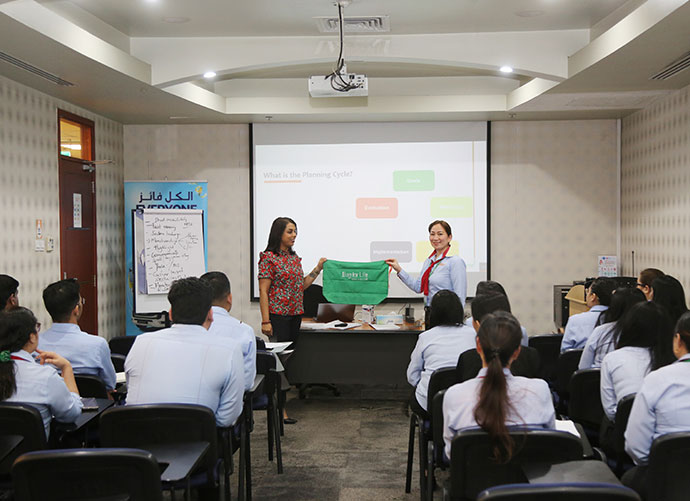 Dialogue
Dialogue
Located in the heart of Dubai, our head office follows UAE's vision of 'Developing a Happy and Sustainable City' continuously working on sustainability initiatives and dialogue within the organization and in the community. Through companywide awareness sessions, workshops and activities, we encourage and educate our employees transitioning to a greener corporate culture.
As a member of GRI (Global Reporting Initiative) we have joined the world of sustainability leaders, becoming a forerunner in Retail in the UAE contributing towards attaining the UN SDGs.
Your Support, Our Strength
We support a number of local and international charities to make a positive difference in education, healthcare and the environment. As a brand that brings goodness to every plate, we are guided by an impactful partnership with the United Nations World Food Programme (WFP), the 2020 Nobel Peace Prize Laureate.

Our long-standing support to Médecins Sans Frontières (MSF), the 1999 Nobel Peace Prize Laureate, ensures timely medical assistance, bringing relief to the world's most vulnerable populations. Our journey with MSF started in the early 1990s when we supported medical interventions in West Africa. Since then, we have been actively supporting pathbreaking MSF projects in the region.

Partnerships with entities of Mohammed bin Rashid Global Initiatives including Dubai Cares, UAE Food Bank and Al Jalila Foundation inspire us to create positive and long-term impact. In its 14 years of association with Dubai Cares, Choithrams has helped build schools in Nepal and Senegal while supporting awareness campaigns in the UAE.

Thanks to the support of our customers, partners and stakeholders over the years, we have created a positive impact within communities in the region and beyond.