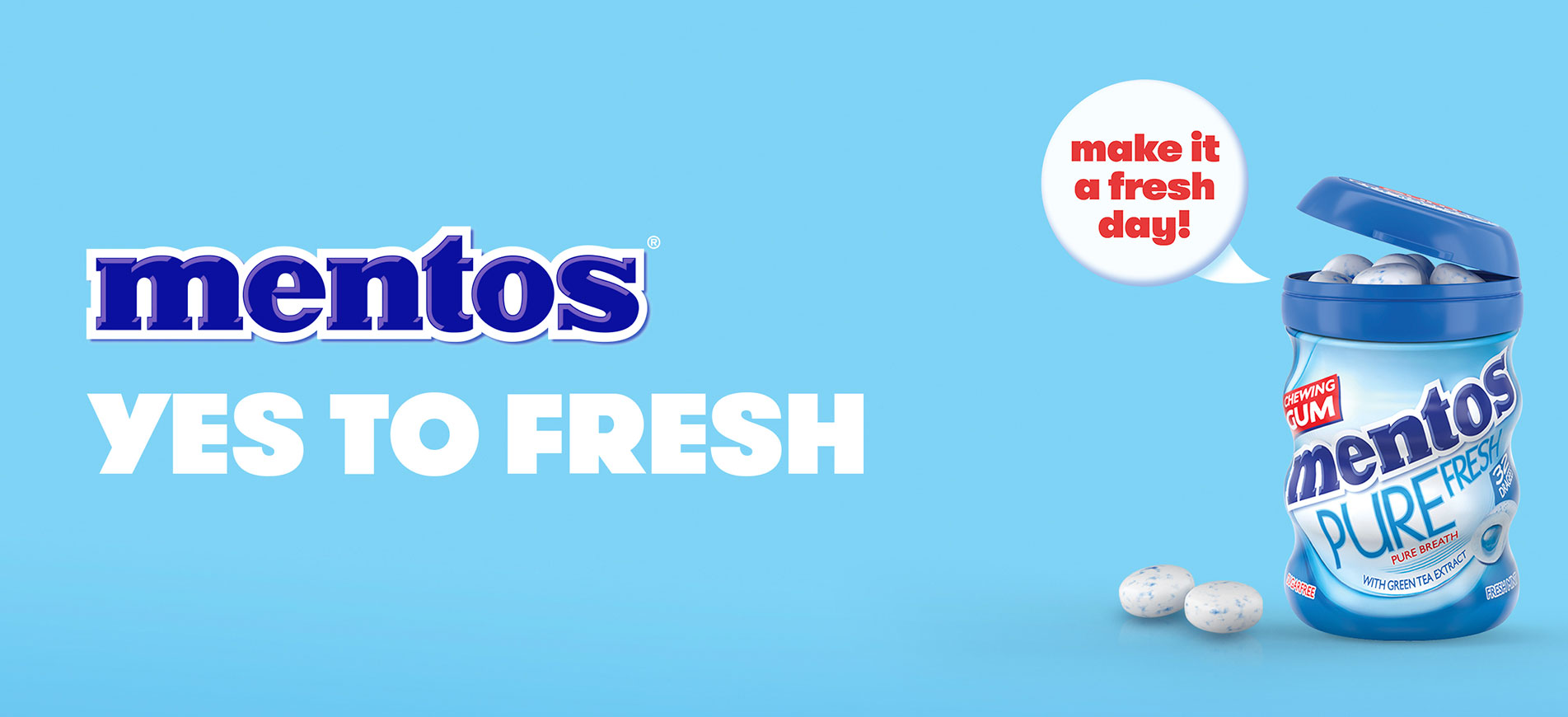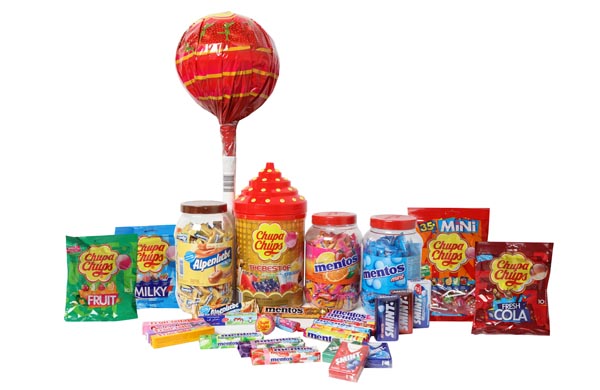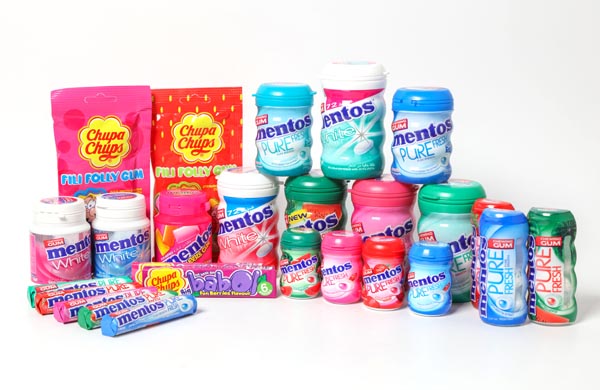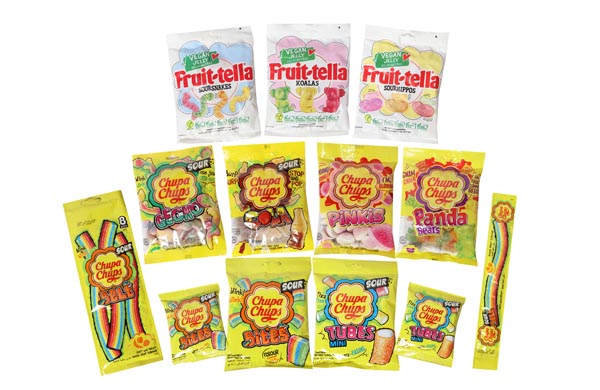 Perfetti Van Melle is one of the world's largest manufacturers and distributors of confectionery and chewing gum products. They create imaginative products and brands that are enjoyed in over 150 countries.
The company was established in March 2001 when Perfetti Spa acquired Van Melle, creating the world's third largest global confectionery company. In 2006 Perfetti Van Melle acquired the Spanish company Chupa Chups. The main brands include
Mentos: Refreshing people all over the world for over 80 years
Mentos is an exceptionally fresh chewy mint that comes in a great variety of exciting mint and fruit flavors. Its unique round shape combines taste, freshness and functionality.
Mentos refreshing taste, unique shape and texture is also available in chewing gum. Mentos Gum made its debut in Europe and beyond in many different flavors in 2005. Mentos chewing gum are available in a variety of flavors, pack formats & sizes including bottles for consumption at home, in the car or at work & rolls for on the go occasions.
Chupa Chups : Forever Fun
Ever since 1958, Chupa Chups has brought happiness to children of all ages. The brand plans to make sure this continues, by combining a strong sense of the Chupa Chups tradition with contemporary creativity and innovation.
Chupa Chups has conquered the taste, the mind and the heart of millions of consumers worldwide, through its wide & unmacthced range of classic & value added lollipops as well deposited & extruded jelly range. Its personality and eye catching colors inspire a Forever Fun style that also applies to a wide variety of products.
Smint
Smint is a unique, triangular shape mint, that distinguishes it from any other candy. In spite of its small size, both Smint sugar-free mints and gum provide immediate and intense freshness, anytime, anywhere.
Fruittella : Flavors from nature!
Fruittella products only contain flavors and colorings from natural plant and fruit extracts. Fruitella products always contains fruit juice for that extra fruity taste.
Alpenliebe: Smooth and genuine
Alpenliebe products are known for its exceptionally smooth and creamy, melt-in-your-mouth qualities. The brand helps consumers show their loved ones how much they mean to them by sharing Alpenliebe candies.
Alpenliebe candies and lollipops offer a unique product experience. The rich and smooth milky taste appeals to the sweet tooth of both kids and adults in almost 30 countries around the world.